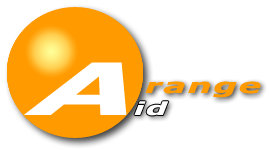 ICT Consultants
OrangeAid have a wealth of experience, with a very diverse range of clients, using a huge array of information and communications technology.
Recent clients:
Global household name in beverages and snacks
Major US supermarket group
Corporate finance consultant (regular FT contributor)
Property letting SME
East Midlands childcare charity
Main technologies:
Web applications
Business Intelligence
Data warehousing
Data analysis
Past projects include Business Intelligence tools, Customer / Member Relationship Management ( CRM ) systems, and web-sites with custom built content management systems - to name but three.

As well as commercial businesses, large and small, we have worked with many voluntary and community sector organisations. We have special rates for registered charities, and other not-for-profit organisations with charitable aims.